Resources
---
Helping you manage on a low income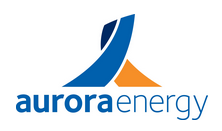 Aurora YES (Your Energy Support) Program
Electricity is an essential service for residential customers and the YES program can help you stay connected with energy saving services, including tailored, flexible payment plans for immediate and longer-term relief.
If you are struggling financially, you can contact Aurora personally or through a third party, such as a financial counsellor or a welfare agency.
Can you set up flexible payment options for your bill? YES! Aurora Energy has a range of repayment options and our YES team will work with you to tailor these to suit your circumstances. We will make sure your payment plan is reasonable, flexible, but above all, affordable to you.
Is there a way to reduce the amount of energy you are using? YES! We will provide you with simple energy saving tips and energy efficiency advice to help you to understand your energy consumption and ways to reduce your energy costs. As part of the YES Program, you are required to undertake a free, phone energy audit service.
Tel: 1300 10 2010 - auroraenergy.com.au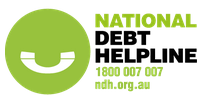 Financial Counselling and National Debt Helpline
Financial Counsellors offer free advice and support to help you take control of your financial situation.
To access financial counselling in Tasmania call the Financial Helpline: 1800 007 007
The Financial Counselling Service in Tasmania is run by Anglicare.

Moneysmart
Check out the Government's free MoneySmart website for all things to do with money. This is a brilliant website with loads of helpful information and tools designed to help you manage your finances.
Especially check out their 'Rent vs Buy' Calculator that shows you the benefits of a no interest loan from NILS Tasmania compared to getting what you need from Radio Rentals or another 'consumer lease' company.

Good2GoNow
Good2GoNow is a buying service that gives you access to great prices on energy efficient white goods, computers and other household appliances.
Run in partnership with The Good Guys, Good2GoNow allows NILS clients to save money and reduce their energy bills and carbon footprint.
In Tasmania, Good2GoNow is only available through NILS Tasmania.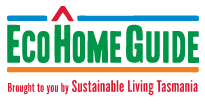 Sustainable Living Tasmania
Sustainability Tasmania has an EcoHomeGuide which has lots of advice and information about saving on energy.
Government Concessions
The Tasmanian Government offers heaps of discounts and concessions on the cost of government services.
If you have a health Care Card or Pension Card you can get concessions on a lot of different stuff including:
HOUSING
ELECTRICITY
TRANSPORT
EDUCATION
HEALTH
LICENCES
VEHICLES
PARKS AND HERITAGE
PROPERTY, WATER AND LAND TAX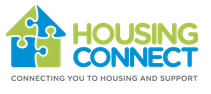 Housing Connect
Housing Connect is the way for you to access all your housing and support needs.
Housing Connect can help you with:
applying for social housing
support and advice with your private rental, including bond and rent arrears
finding a bed for the night
support and advice on how to stay in your home
seeking assistance following family violence
information and advice on your housing options
Saver Plus
Saver Plus is a 10 month financial education and matched savings program that assists families to gain financial skills, establish a savings goal and develop long term savings habits. As an incentive to save, participants receive up to $500 in matched savings when they complete the program which can be used for education costs such as computers and tablets, text books and uniforms. Saver Plus is sponsored by ANZ.
To find out more: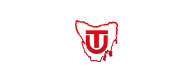 The Tenants Union
The Tenants' Union of Tasmanian Inc. is a not for profit community organisation offering free services including tenancy advice, advocacy and referrals. Their main main is to secure the rights of all tenants for the purpose of relieving housing related poverty, destitution, misfortune and distress.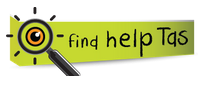 Find Help Tas
Findhelptas is a brilliant resource. It provides a publicly accessible, independently managed database of Tasmania's social services. It is for the use of the general public and to assist those working in and with the sector to access an up to date listing of available services relevant to areas such as:
Crisis Support
Cultural Support
Finances
Health
Parenting
Mental Health